Rosary Commemorating the Centenary of the Apparitions of Fatima
100th ANNIVERSARY OF APPARITIONS OF OUR LADY OF FATIMA
Design developed by Rosarium
This rosary, in beads of bright translucent crystal, whose reflections emit a variety of white tones, pays homage to the message who left us the Immaculate Virgin Mary.
The whitish, sparkling nuances of the beads, echoing over all mysteries - difficult to define - mirror the complexity the little shepherds had to describe the beauty and magic of Our Lady.
The golden metal, patent on the lining of the cross, and in the various elements that make up this rosary, symbolizes the purity and immortality of the words that Our Lady spoke to the little shepherds.
Gold still evokes the sun in an allusion to the miracle witnessed by thousands of pilgrims.
The Immaculate Heart of Mary - the basic symbol of the Apparitions – is represented in this rosary in several elements. It makes us remember the love of Mother for all of us.
The crown of thorns that surrounds it expresses the pain and suffering caused by the indifference and the sins of Humanity.
In it the Virgin Mary appeals to prayer and to the sacrifice offered to God for the love and conversion of sinners.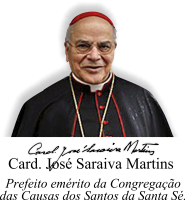 The crucifix also contemplates the image of the little shepherds, the holm oak, and the Sanctuary of Fatima – over a celestial blue background - recalling the scenario where the apparitions occurred.
The 'Our Father' medals, heart-shaped, mark the dates of the apparitions of Our Lady.
This unique rosary, handmade, on the outskirts of Fatima, on translucent glass beads, is accompanied by a small book that summarizes the history of the apparitions. There you'll find a prayer dedicated to Our Lady, drafted specifically for this commemorative product of the Centenary by the Prefect of the Congregation for the Causes of Saints of the Holy See at the time of the Beatification of the little shepherds Francisco and Jacinta, His Eminence the Cardinal Dom José Saraiva Martins.